In commemoration of the 125th anniversary of the Catholic News, the Catholic News Digital Archives was formally launched on 17 July 2017 at the Apostolic Nunciature of the Holy See, St. Clair, Trinidad.
The digital archive was an initiative of the Catholic Media Services (CAMSEL) with financial support from the Holy See/Vatican. The project was completed in collaboration with the National Archives at its Reprographics Lab, using part of its Catholic News collection - 1892 -2012. 
The Catholic News is the Archdiocesan newspaper which started in May 1892 at the Holy Name Convent, #33 St Ann's Road, Port of Spain (Queen's Park East).  It is Trinidad and Tobago's oldest newspaper in circulation and the second oldest in the Anglophone Caribbean, after the Gleaner. In 1910 the Catholic News office moved to No. 34 Belmont Circular Road and in 1975 the office and its staff of six moved to No. 31 Independence Square Port of Spain. The first editor was Charles Williams.
The Catholic News Digital Archives will now give easy and quick access to documentation of 125 years of the life and history of Trinidad and Tobago and of the Catholic and Christian communities. It will be an indispensable tool for both local and foreign researchers.
Online access is free until 17 September 2017 after which there will be nominal costs associated with three tiers of membership: three months, six months and annual.
Online access will be available free of charge to users of the National Archives at its premises at #105 St. Vincent Street, Port of Spain.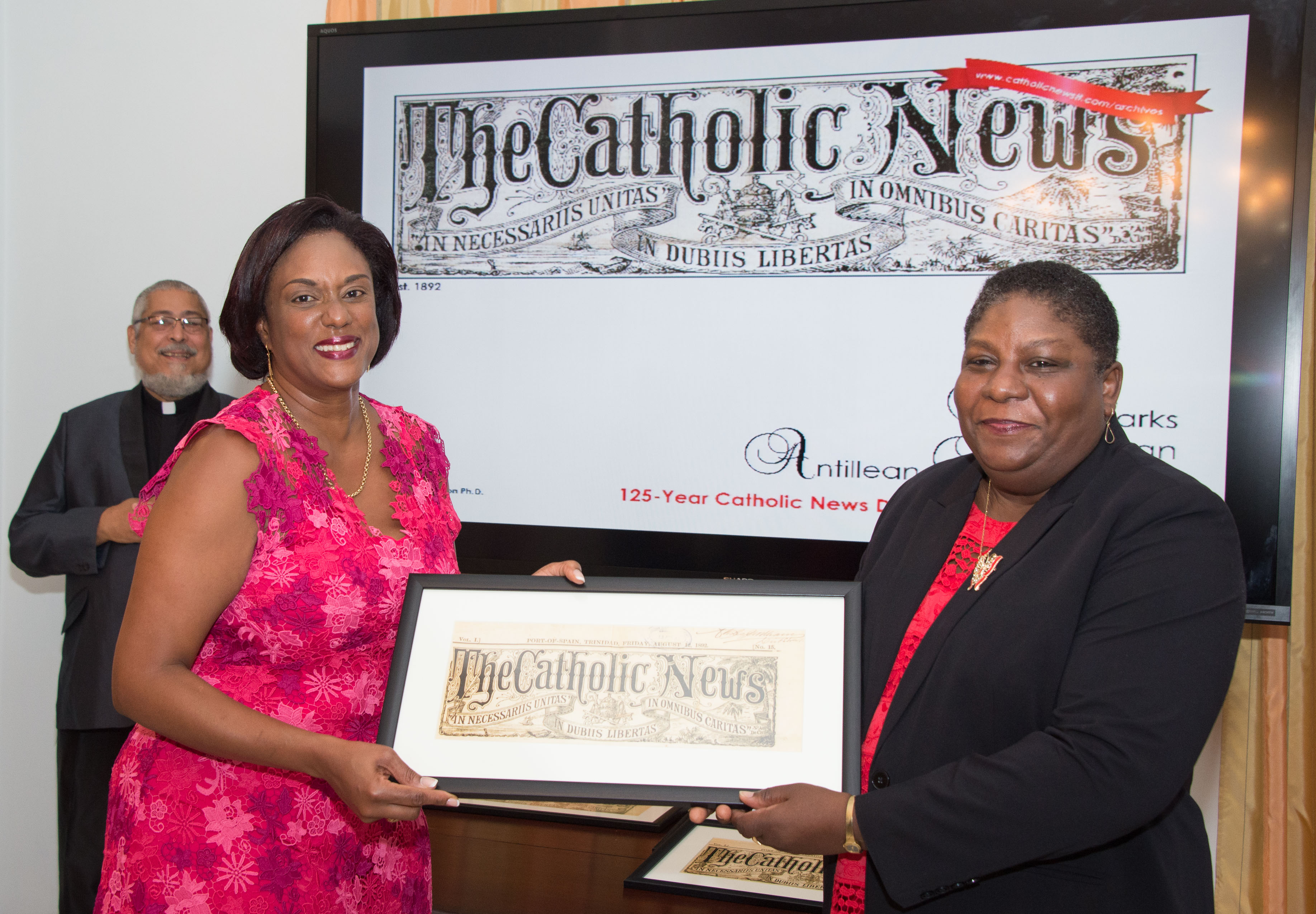 Belinda James, one of the CAMSEL's Board of Directors makes a presentation to Avril Belfon, Government Archivist, National Archives of Trinidad and Tobago.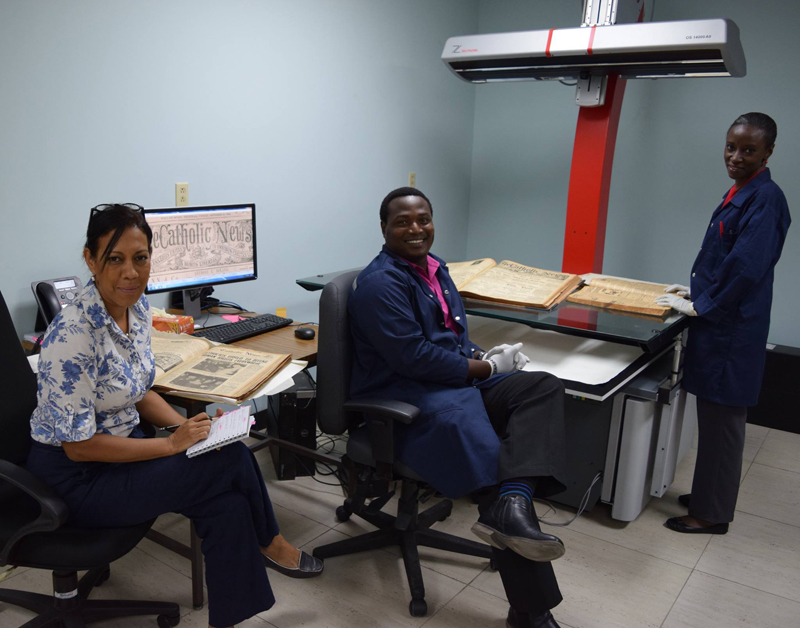 Dr Kwynn Johnson, Curator of the 125-year Catholic News Digital Archive, along with Mr Malachi Alexis and Ms Deborah Best of the National Archives at the National Archives' Reprographics Lab. Photo by Mark Lyndersay.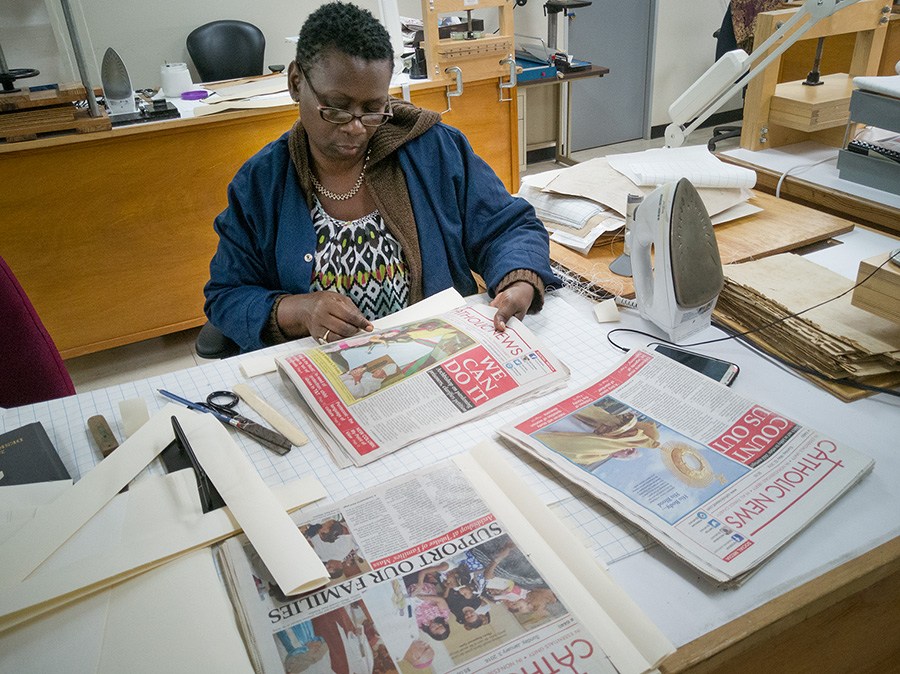 Janice Jeffrey of the Conservation Lab, National Archives,  prepares issues of the Catholic News for preservation. Photo by Mark Lyndersay.